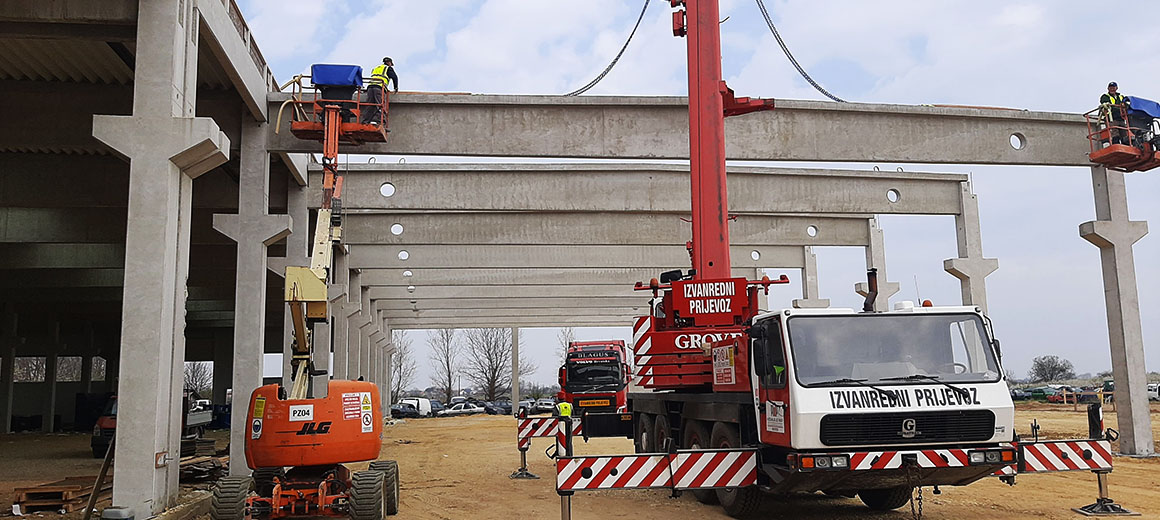 TRANSPORT AND MECHANIZATION
Special transports
Međimurje PMP d.o.o. has at its disposition its own vehicles for special transports. These transports relate to the relocation and transport of non-standard, oversized and particularly sensitive cargo. Our company offers tipper trucks and trailer trucks. We also have 60t mobile cranes and 9t Hiab cranes 14m in length. For both conventional and special transports we use 6×4 and 6×2 saddle trailer and semitrailer trucks. Trucks with built-in cranes are suitable for transporting cargo with the possibility of simultaneous loading and unloading.
Construction machinery
The Međimurje PMP construction machinery sector owns a fleet of trucks (dump trucks, tractors, concrete mixers, concrete pumps, mobile cranes, etc.), construction machinery (excavators, excavator loaders, backhoe loaders, graders, tandem rollers, etc.), tower cranes, scissor platforms, and articulated boom lifts, all of which enable the execution of the most demanding construction works at the company's construction sites and for the external clients.