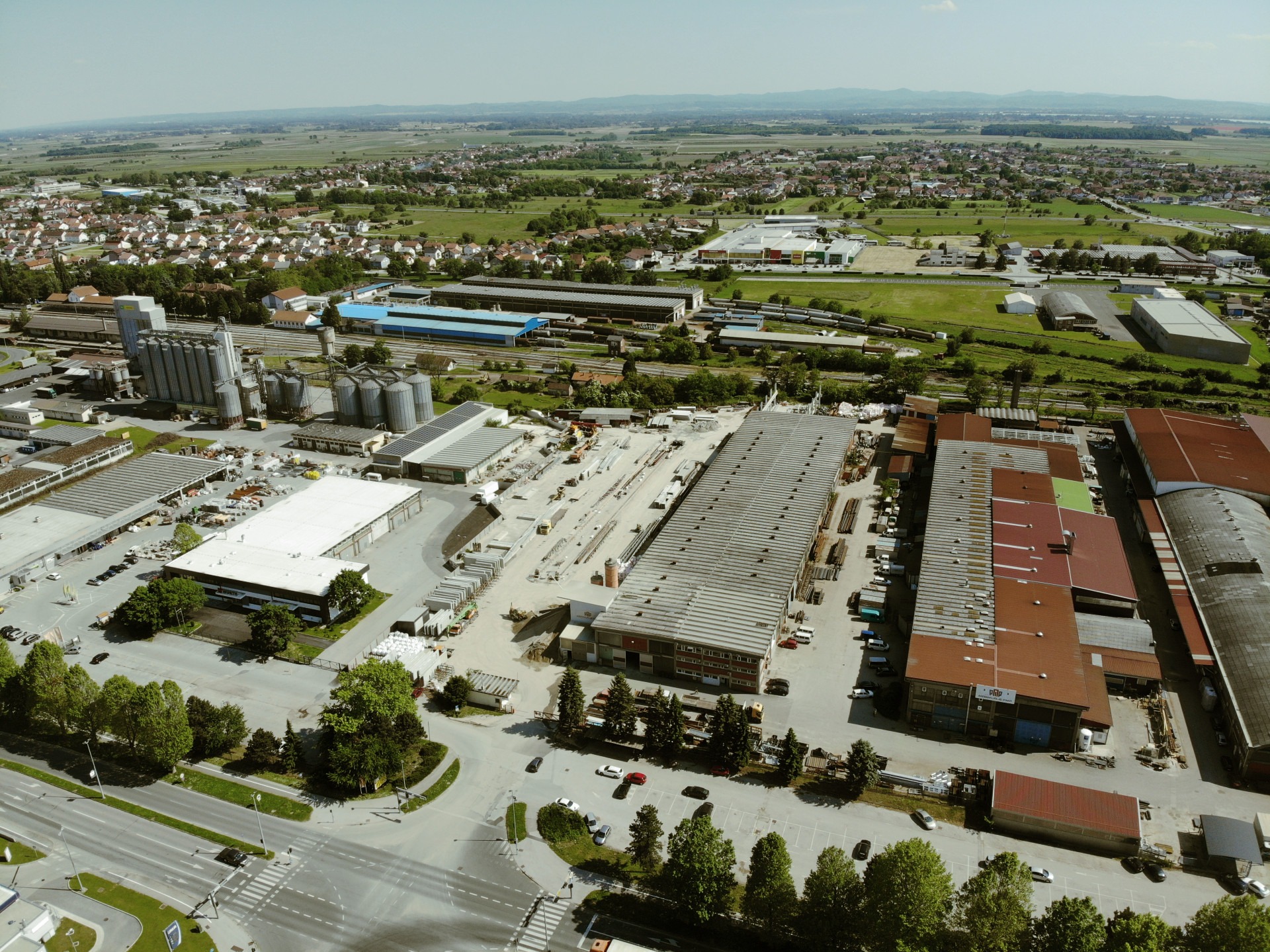 Međimurje PMP d.o.o. was established and registered with the Commercial Court in Varaždin on September 20, 1999. The main activities of the company are construction and production of steel structures.
In the first few years of operating, the dominant activity of the company had been manufacturing and installation of ALU and PVC joinery, installation of gypsum partition walls and suspended ceilings, and the manufacturing and installation of various steel structures on the domestic market. The export program had begun with the production of steel welded components of the concrete mixing and transport branch of the renowned German corporation LIEBHERR (several hundred different positions are still delivered in serial production for the company), as well as various steel constructions for the prestigious German car industry giant BMW, both of which achieved an export value of up to €500,000.00 per month.
After ten years of development, the company is unequivocally recognized on the market through two main job groups: construction and steel structures.
By the decision of the Republic of Croatia's Government Commission for the distribution of work permits pursuant to the Agreement on the execution of works in the Federal Republic of Germany with the responsible ministry, Međimurje PMP has had constant work permits since 2000, on the basis of which it performs assembly and construction work in the territory of the Federal Republic of Germany.
The company carries out its business activity on its own premises comprising of 11,000 m2 of production space, 500 m2 of office space, and 25,000 m2 of industrial yard with its own fixed assets required for all parts of production.
The company places special emphasis on constant technical harmonization, as well as the introduction and certification of all production systems.
Almost 100% of company's exports comprise of a group of jobs in the field of steel structures, which resulted in the provision of all of the necessary credentials and certificates for the production plant and all the employees performing welding work. To name one of them, since 2015 the "Factory production Control (FPC) certificate according to EN 1090-2" has been the main prerequisite for the continuation of existing production, and the adoption and contraction of new products for the long-term partner LIEBHERR. These important elements are a crucial prerequisite and standard for any presentation of the company to potential customers in the field of steel construction throughout the European Union.
CONCRETE FACTORIES AND GRAVEL PITS
Within the company Međimurje PMP, there are two gravel pits (Poleve, Turčišće) and Concrete factories (Prelog, Ivanovec). You can learn more about them on their respective sites.